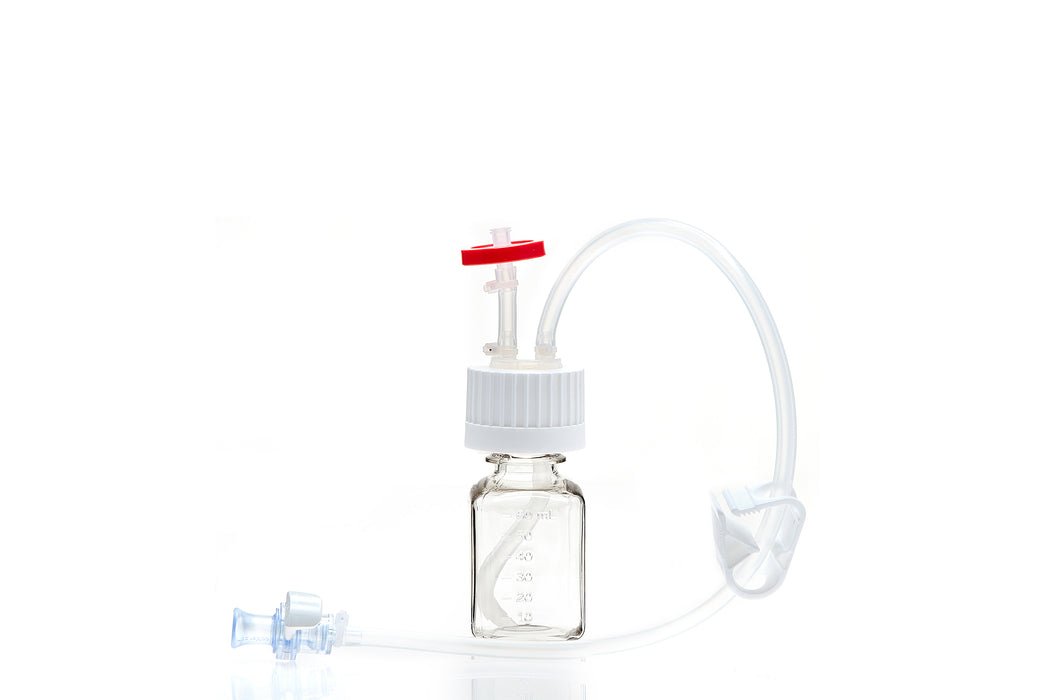 EZBio®, Made-to-Order PC Bottle Assemblies, Pureweld® Tubing
Catalog Number:
438-5002-FLS
Foxx Life Sciences EZBio® Made To Order "MTO" Single Use Sterile Media Bottle Assemblies with Tubing and Vent Filters. Bottles available in Polycarbonate (PC), and Pureweld® Tubing.   EZBio® "MTO" Single Media Bottle Use Assemblies, allow the customer to select individual components suited for their project needs.  Selectable components include Volume, and Brand of Fittings.  EZBio® Media Storage Bottles are perfect for fluid transfer and storage. Assemblies are made entirely with USP Class VI components and Gamma Irradiated in the United States. Assemblies take advantage of Foxx's patented VersaCap® technology which means there is no machining necessary to produce the product. Perfect for single use applications and to phase out costly stainless-steel apparatuses that are expensive to clean and validate.
All EZBio® "MTO" Single Use Media Bottle Assembly, include, Bottle, Cap, Cap Insert, Tubing, HB Fittings, a Diptube, for accurate draw, a 0.22um Vent filter and a Ratchet Style Pinch Clamp.  Each finished is double bagged and Gamma Sterilized in the US.