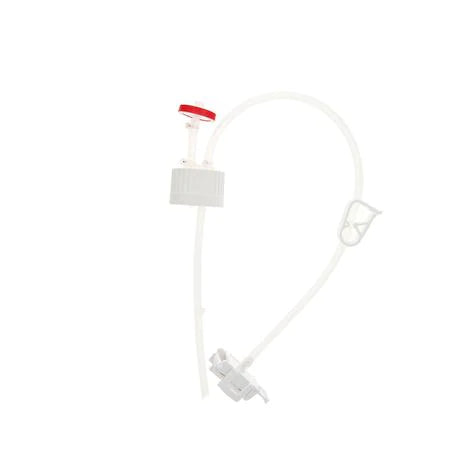 EZBio®, Made-to-Order PP Cap Assemblies, Pureweld® Tubing
Catalog Number:
430-5014-FLS
Foxx Life Sciences EZBio® Made To Order "
MTO
" Single Use Cap Assembly with Pureweld® Tubing and Vent Filters are perfect for fluid transfer and storage. EZBio® "MTO" Single Use Assemblies, allow the customer to select individual components suited for their project needs.  Selectable components include Cap Type/Size, and length dependent upon bottle to be used, and Type/Brand of Fittings.  Assemblies are made entirely with USP Class VI components and Gamma Irradiated in the United States. Assemblies take advantage of Foxx's patented VersaCap® technology which means there is no machining necessary to produce the product. Perfect for single use applications and to phase out costly stainless-steel apparatuses that are expensive to clean and validate.